I just took a few pics late this afternoon and I am practicing uploading from the camera to the computer.
It isn't as hard as I thought! But I did laugh at the sight I must appear to the animals wandering around with the camera in one hand and the instruction book it came with in the other!
Ok....here are some unsuspecting horses enjoying dinner
Uh oh! Someones noticed me.....lets see if the zoom works....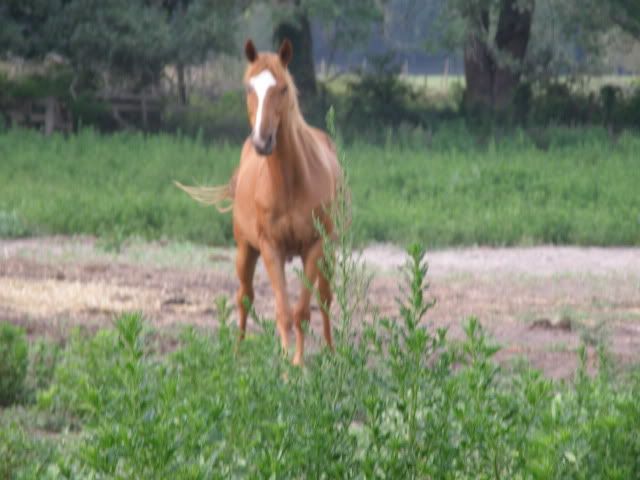 Kewl! The zoom is zoomy!
Goodbye my equine friends, lets see what the canine is up to....
Thirsty Blue? I can see a goldfish swimming just in front of your nose....gotta wonder what the fish is thinking .......
Blue, you're drippin on the fence buddy......
Ok, your aqua filled happy hour looks fun but we need to see another kind of
"ine"
than canine.....
hello little missy! You look a tad apprehensive.....what are you in for?
A piercing? Where? I hope its not your navel..you're to young for that nonsense!
Wow blurry pic...the hand really is faster than the eye!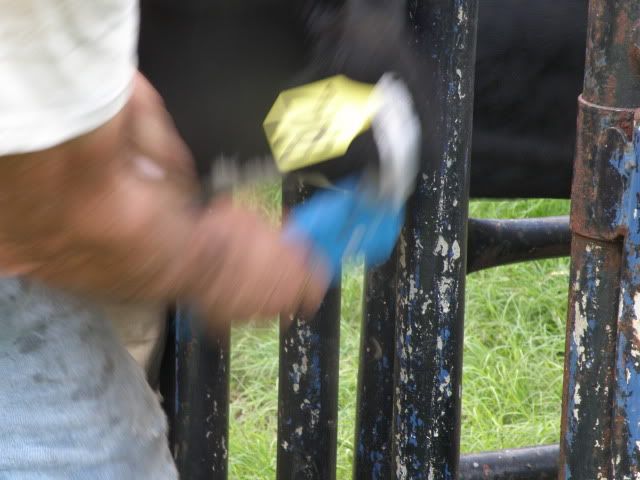 What an excellent choice in ear wear! Oh and umm.....Miss 208?.......you have something green hanging out of your mouth....just thought I should say something.....I hate it when I have something green stuck in my teeth and nobody tells me......your welcome....