Once it is nice and cold take out one packet of dough. Time to roll out the bottom crust.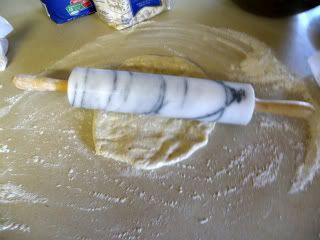 You can lay your pie pan upside down over your rolled out dough if you want an idea of how big your circle needs to be. Dont worry about the edges not being perfect, since you will be trimming them off anyway.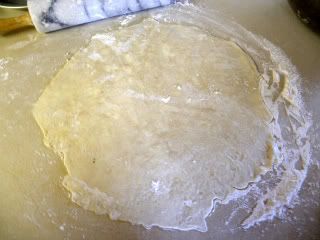 notice the little bits of butter in the rolled out dough? Just the way we want it!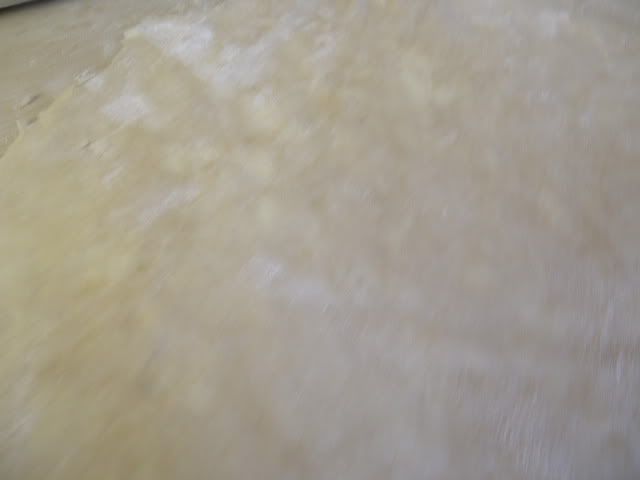 You can loosely roll the dough over your rolling pen to lift it if you want to be sure you dont tear it, like this