Hi folks its me Ginger Spice, the most talented of all the Spice girls if I do say so myself, checking back in with the day's events.
In addition to the pressure on me to create my highly specialized ovoid art work, some of the other girls are getting jealous. They want equal time it seems. Especially that "Turkey Lurkey chick. But more on her later...
So I promised to share with you how our day begins...
After a good nights sleep where we really "hit the hay" we wake up early and ready to work on our art and whatever.
All of us Spice Girls are full of energy and are usually the first ones out the door. Roo comes with us...he is so admiring that way. Turkey Lurkey comes too because she is so afraid she will miss the appearance of the two legged chick, and of course Miss Gorgeous Gam's Mickey D comes as well. Really only Martha Stewart hangs back inside our nest. She is always rearranging things and nesting...she is VERY boring.
So here we are waiting for two legged chick to begin the days itinerary....
First we sprint our way over to the dogs bowl. They are fed mysterious and delicious food long after we turn in at night and it is first on our list to check that out in the morning. Ah, as usual we are not disappointed, great greasy leftovers! Oh~ and um try to ignore the two legged chic in the background of this picture...she is turning into such a stalker...
Next we get our spa breakfast which isn't nearly as interesting but is considered more of a "chicks" meal. Funny how they do that at spas...they make the food sound so wonderful don't they? I mean today we are having melon
and your choice of toast or biscuit...
it just wouldn't sound the same if they wrote
Breakfast:
Left Over Dog Food
on the menu would it? But that's why I'm here, to give you the low down on how things really are from the local point of view.
After an early jog followed by breakfast some of us like to enjoy a dry mineral bath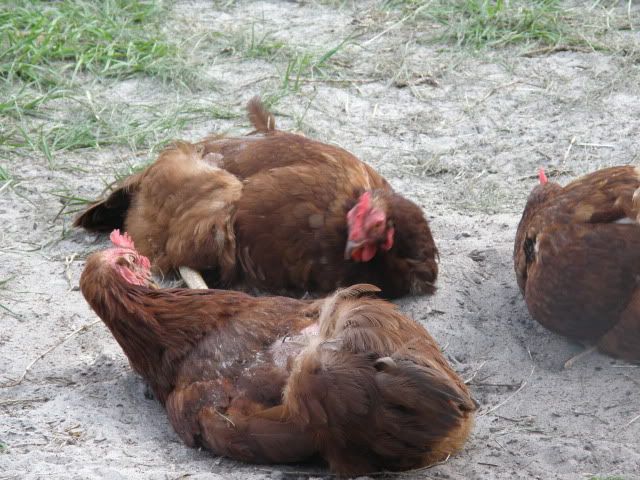 others go to the bower covered think tank to find their Zen where they look at two legged chick and say LEAF US ALONE.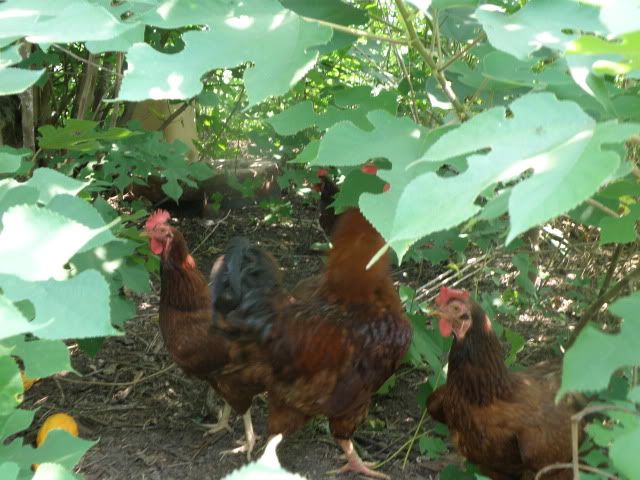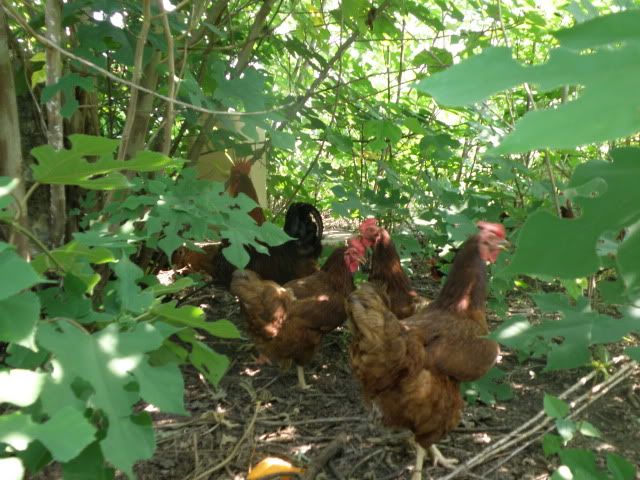 to be continued...