at this point I had one munchkin, show up to help...
"Agent B" in Batman pajamas buttered the dish we will be baking in...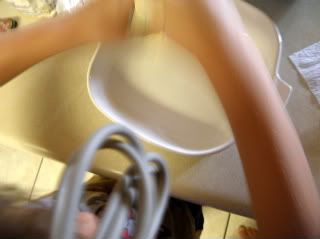 sorry for the blur - he's that fast - really.
Now...its time to blend! A whisk is perfect or you can use a fork - this is an easy mix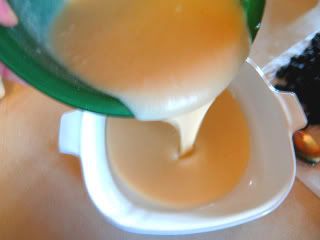 Now that your batter is in the pan specially greased with butter by Batman (or you) we are ready to add the stars of our production....the berries!
You want to sprinkle the berries equally all over the
top
of the batter. You dont need to press them down or stir them in. The batter will rise up over the berries as it bakes. Bake at 350 one hour more or less or until a knife inserted in the center comes out clean. I like to sprinkle more sugar over the top the minute it comes out of the oven. The sugar will melt from the heat and leaves a nice shine.