Lady is a horse.
She is a most trend conscious, fashion setting horse. Her halter always is the right shade to match her mood.
She recently got a fantastic pedicure.

I

haven't

had a pedicure or even a haircut all summer. She looks all très chic, while I look like a lost sheepdog.
I say that to say this...
shes

obviously

my go to person to get advice on getting my hair done next week.
So Lady can I talk to you a minute?
Lady - Oh its you again....did you bring me an apple?
Me - Oh, um no, I forgot the apple - I will go get one in a sec- right now I have a question to ask you...how do you get your hair to look so good all the time?
Lady - Well I think its important to develop your own style. I had this style till I read some chic named

Rihanna

started copying it...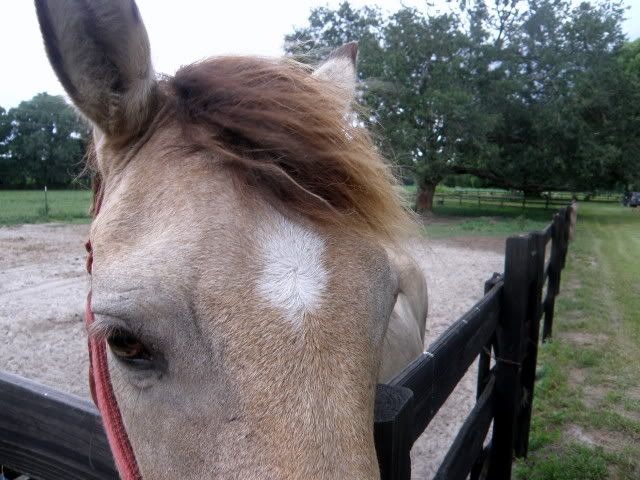 so I had to move on to this,
the difference is subtle but powerful, no?
Me - No...I mean....yes! Its very powerfully subtle!I also like your highlights.
Lady - You really

don't

know much about this do you? This is a blend of high AND low lights -

that's

all part of my "customized" look.
Me - Ah yes, when I run my hands through it I see the low lights - you are

sooo

right on about that Lady!
Me - So you have been a LOT of help. I am going to ask for something artfully tapered and perhaps a slightly windblown look....and highlights AND

lowlights

for sure. Thanks Lady.

You're

the best!
Lady - Yes I am. Not to change the subject....but about that apple we discussed a few minutes ago???
Me - Yes! Of course! Be right back!
Lady -

Ok

, Ill just wait right here...