It was a kids weekend here!
The grandkids had friends staying over and together they didnt waste a second of exploring and having fun.
We got them to pose - one brief frozen moment...
One second later they were "unfrozen"..
A close up of
The Princess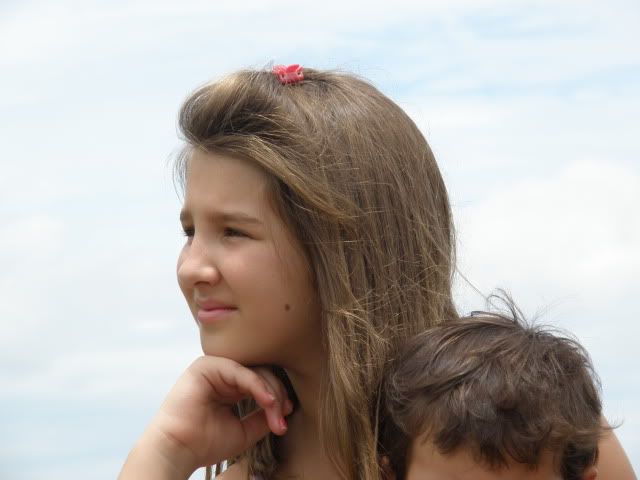 They all decided to jump ship or "bale", so to speak...ha ha ha...
I've got air!
We "drove" a tractor!
The littlest among us drove too...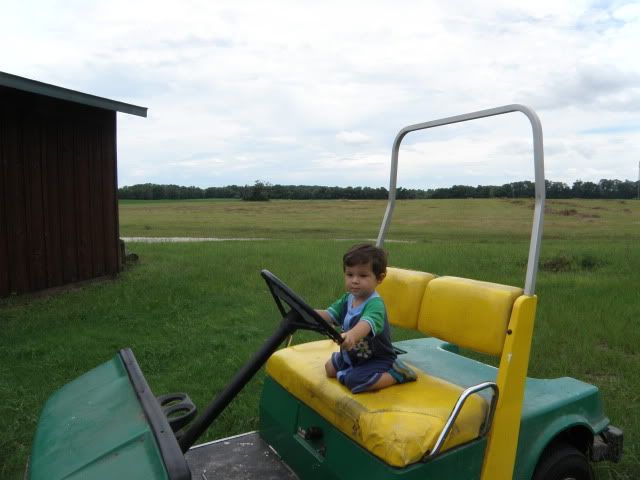 Next up was the tree fort which became a pirates ship!
I climbed up in the tree fort sans "pirate ship" to innocently take pictures...those mean ole pirates found my basket swing up there (I had tossed it up in the tree fort when I was mowing under the tree because it kept hitting me in the head....)
They got the chain off of the basket swing and "took me prisoner" which meant wrapping it around my legs....
I told them I thought I was supposed to walk the plank or sumthin
The tractors keep baling hay while we watched them from the "pirate ship" in the trees...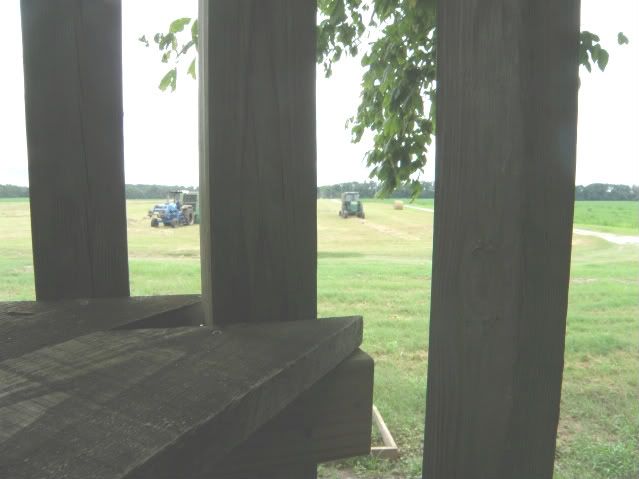 Its fun being a Princess and a Pirate up in the trees...
The
Princess turned paparazzi
took a picture of "
Posh
" Spice....one of the
Spice girls
...
Looks like you got a great "angle" on a story there my little "
Princess of paparazzi!
What a fun day!