I happened to be outside looking for something interesting to shoot, when this came driving in to pick up our milk.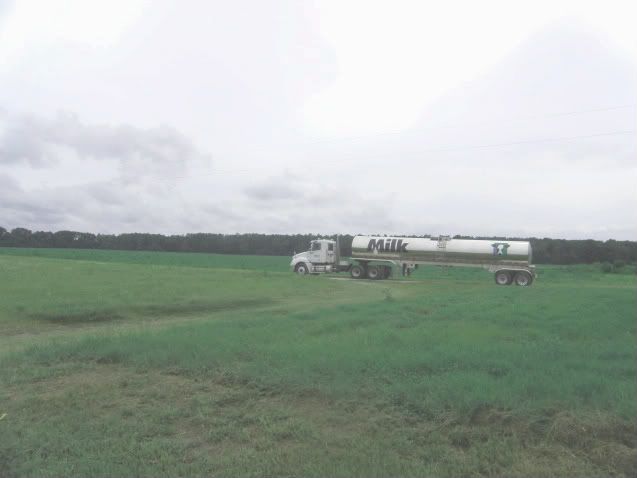 "Hey! This is interesting if you dont see it everyday in your backyard" I thought.
So I followed it, walking down the road behind it. With the zoom I could see the cows watching the truck make its way toward them.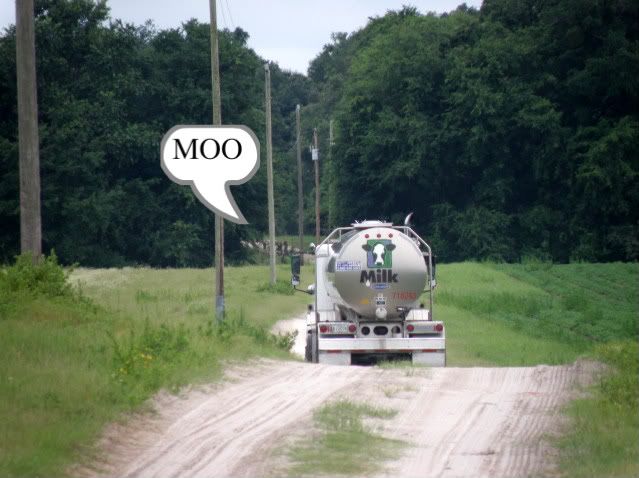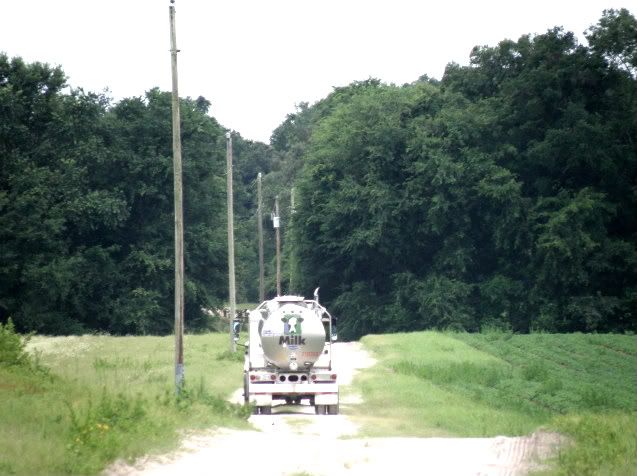 After the milk is uploaded the truck turns around and heads off to the next farm.
Adiós ,Ciao, Au Revoir...
Y'all come back now!