Its Friday!
The work week is over....time to hit the ole watering hole...
where the good stuff flows freely....
Have you heard Joe Nichols song "Tequila Makes Her Clothes Fall Off"?
Well heres the chick version...
"Tequila makes my feathers fall off!"
gulp...glug...glug...
Some are there to watch others...
still others are there to
be
watched...
"This is my good side..."
"This is my
other
good side...watch me ruffle my feathers, the chicks love it!"
"See? Here comes a pretty red head my way....."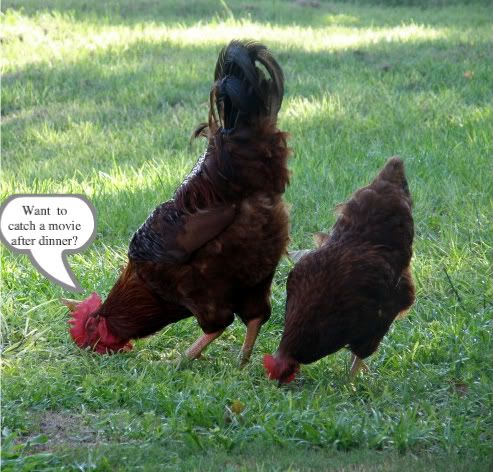 Enjoy
your
TGIF!