checking in!
Day 3 of a hard freeze in the "sunshine state"
To document these record breaking temps I bring you little seen photos....
Frosting
, its not just for cupcakes!
It looks amazing on a cattle trailer too, turning it from red to white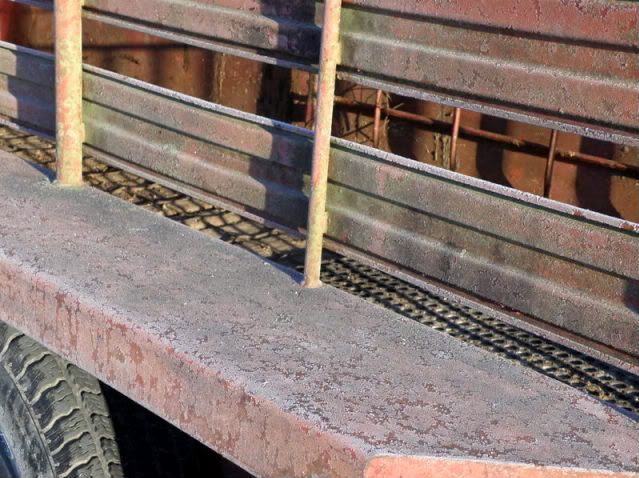 itty bity ice crystals melting where the sun hits - all very exciting to a Floridian who usually only sees this kind of thing when leaving the freezer door open too long while looking at ice cream choices...
Its probably not a good idea to put your prize picture in the middle but here goes anyway,
FROZEN COW POOP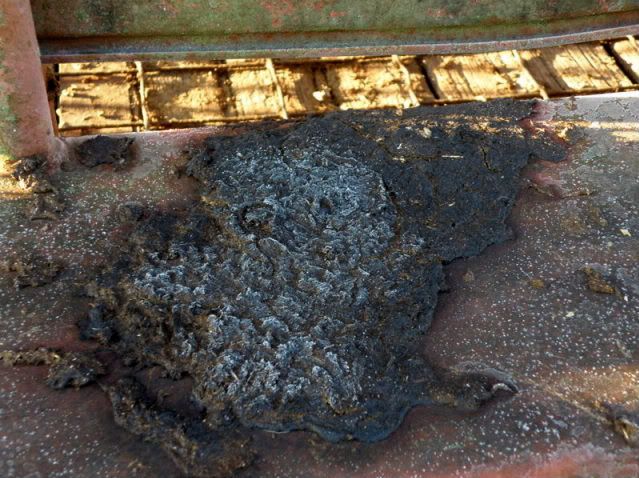 the frozen tundra (just last week it was a hay field)
frozen leaves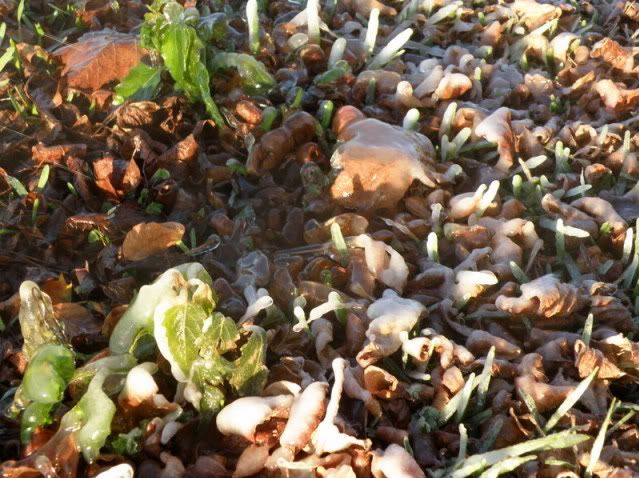 icy roses
and last but not least! I bring you some mighty unhappy little chilly chickens who no longer like this Florida and want their money back.