...if he never saw an eagle fly...
lyrics taken from the song "Rocky Mountain High"
We see plenty of birds, living way out here in the boondocks. Mostly we see smaller birds. Robins, blue jays, cardinals and so on. We see buzzards, oh yeah, plenty of buzzards. We even see quite a few owls.
Probably the hardest thing to catch a really good glimpse of is an Eagle. I know I have never gotten a picture of an Eagle myself.
That makes it so cool that my middle son,known around these parts as "handsome son"
(self named) was able to grab my

camera

and capture this
Eagle feasting
birds eye view
taking wing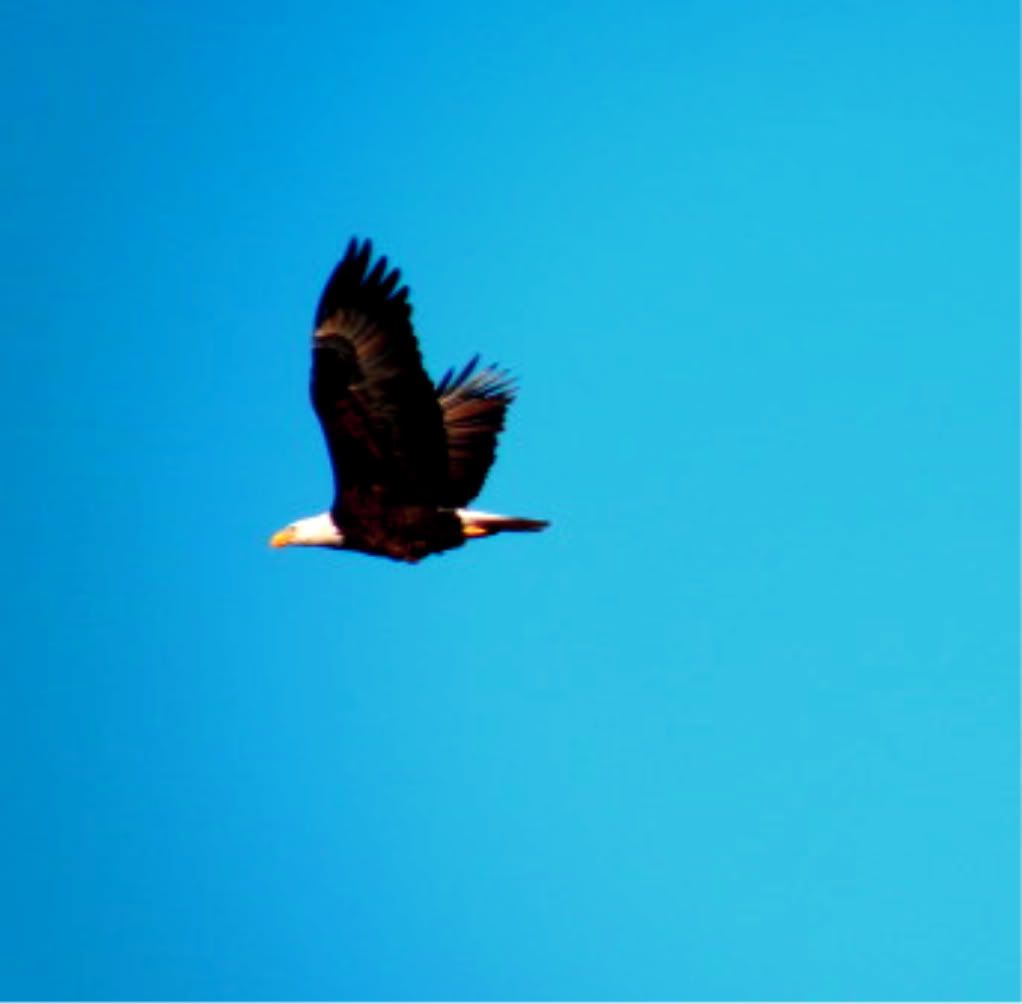 thanks handsome son!