No juicy gossip here, sorry. There will be in the next post though so stay tuned!
This post is just about how to make a one dish meal that tastes good and looks like you worked hard on it when in reality it only takes abouut 30 minutes of your time.
I call it Rustic Pork Casserole because adding the word rustic makes it more charming. I guess one could up the ante even more by calling it
Cassoulet
which is ever so much more delectable sounding, while still meaning "
meat and beans cooked in a crockery pot that has been rubbed with garlic."
Since I am replacing beans with potatoes and dont speak French, I will go with
rustic
instead!
Rustic Pork Casserole
Use as many pork chops as you like, just add the same amount of potatoes.
I used 8 of each. The pork chops are the cheaper "blade" cut porkchops which were on sale as "buy one get one free", thus explaining why I got 8!
Blot your porkchops so they will brown better.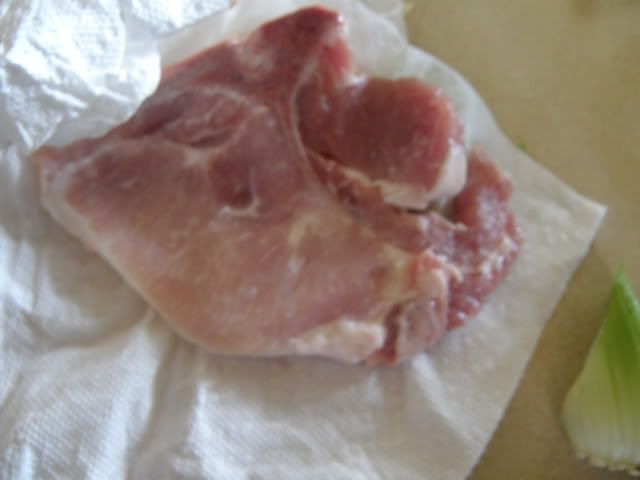 Plug your crockpot in to warm up while you brown your chops in a heavy skillet. You are not trying to cook them, just brown them. A sandwhich press helps increase the surface contact for better browining if you have one.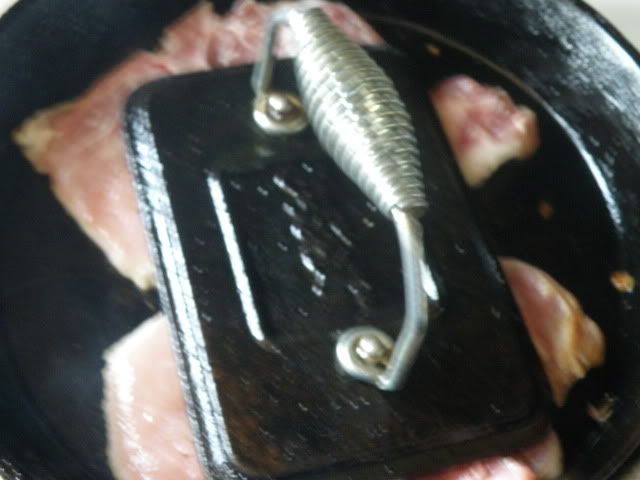 place your browned pork chops on a plate and brown the remainder of them. A minute or two in a hot skillet gives a nice amount of browning.


While they are browning throw some celery in the bottom of your heating crockpot.
tip: cut the ends of the celery on an angle and they will fit perfectly in your round or oval crockpot.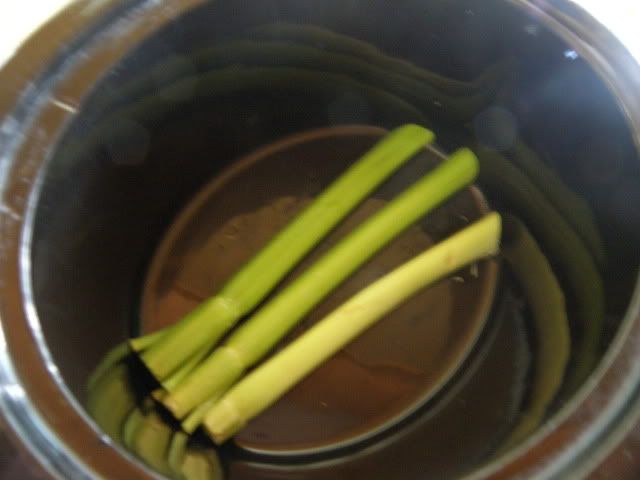 While your chops are browning, scrub as many potatoes aas you have porkchopsand prick them with a fork. Microwave them for one minute each. This is the equivelent of "parboiling" and helps move this dish along faster.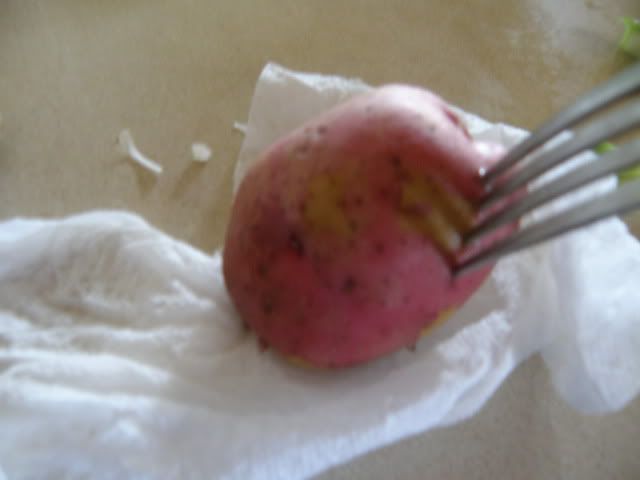 Slice them in thick slices which will hold up better...


Chop some garlic...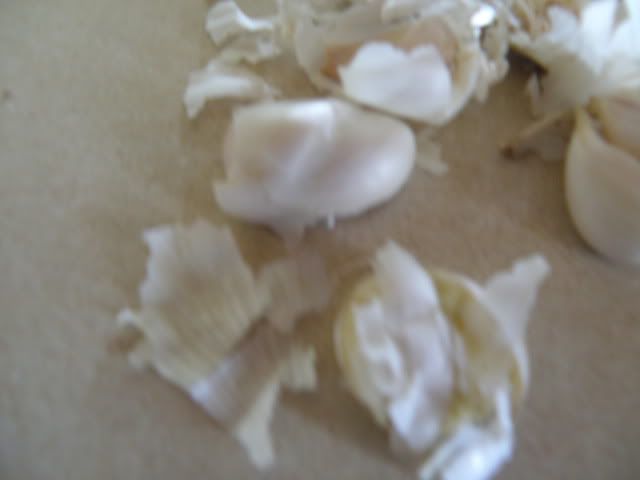 for 8 chops and 8 potatoes I used 4 TBSP but you can use less if you are afraid of garlic OR you can trust me that it wont taste over garlicky and just go ahead...




The spices (easy and simple)Lawry's and Sage.



Layer the porkchops on the celery and the potatoes on the pork chops. Add your seasonings and finish each potato layer with some additional pepper.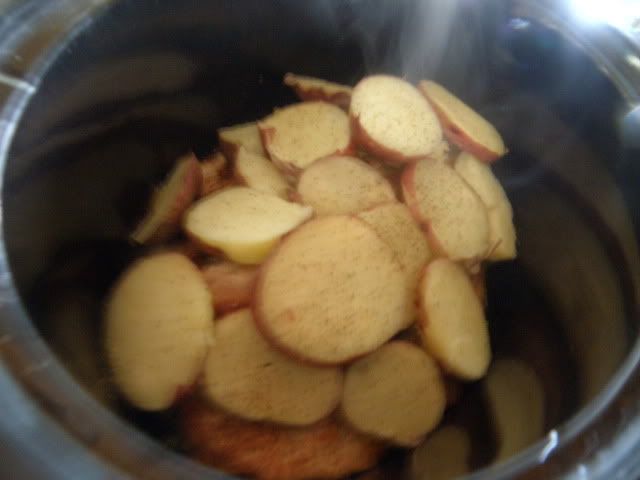 Meanwhile back to your hot skillet the porkchops browned in... add some water to the drippings and bits...

also add a couple of dashes of Worcestershire



and a squeeze of lemon


this would have been a perfect time to add some fresh chopped mushrooms but I didnt have any - I did add some canned ones later.

Pour the pan drippings over the contents of the crockpot, cover and cook on high for one hour or on low for several hours. This dish is very forgiving and the flavors wont intensify too much, so its really up to you how long you cook it. In the last 30 minutes before serving, add some frozen peas and 1/2 cup of cream (not milk).
The cream thickens and pulls all the flavors together really well and the peas add some crispness and color.



I served mine with salad (beets, feta, romaine and red onion) and some flat bread I happened to have. Corn bread muffins or rolls would have been even better.




The prep time in this dish is only 30 monutes at the beginning. Then throwing in the peas and cream at the end. It makes your house smell yummy and makes all your hungry mouths happy. Not bad for 30 minutes!