The Chicken Stories continued
...
I really need to get a grip and find something else to write about besides chickens.
Cows, dogs, horses, anything but chickens!
But just for one more day.......
I bring you,
yet again,
chickens!
I woke to the chub chub sound of a tractor working nearby. Early morning work. I actually like that sound and find it very soothing in a solid kind of way.
I climbed out of bed and peeked out the window to see Handsome Son mowing the pasture right in front of my house. This lets the horses have the last little bit of fresh grass and helps kill weeds.
By the time I had made a pot of coffee the sound of diesel working was over.
The tractor was parked in his front yard while he got his own cup of early morning coffee.
I leisurely made my way to the chicken coop and let the ladies out for the day.
As I walked back to my house enjoying my cuppa, Handsome Son came out of his house. We chatted for a minute and then he pointed over my shoulder and said
"Mom, look at your chicken"
I turned around to see this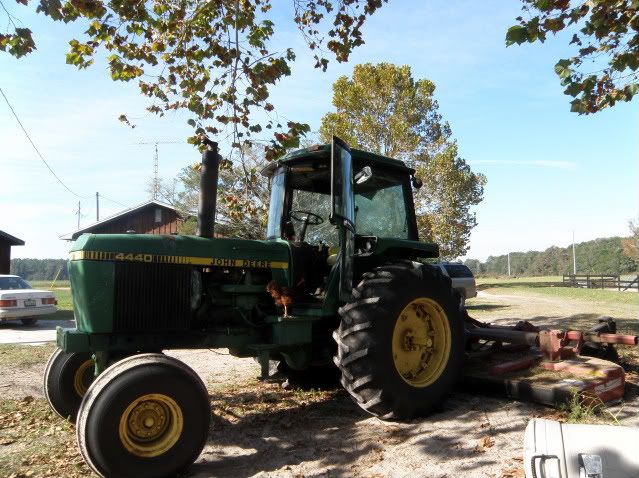 I half spewed/half gulped my coffee and said "don't move! I have to get my camera!"
Moving closer....
whats that entering the cab
?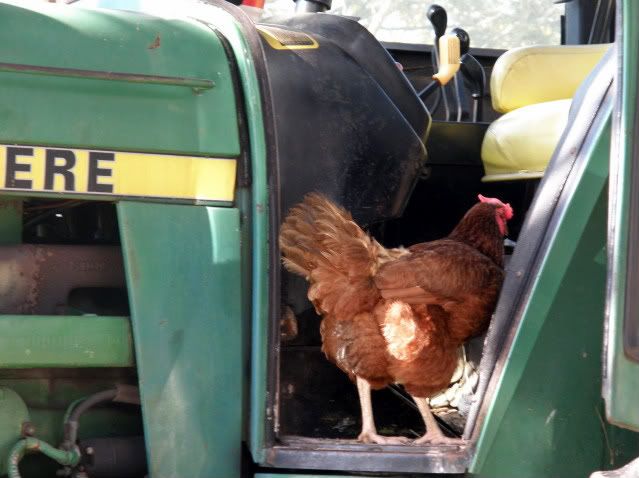 While her fellow hens are content to peck around outside, she goes where no poultry has gone before!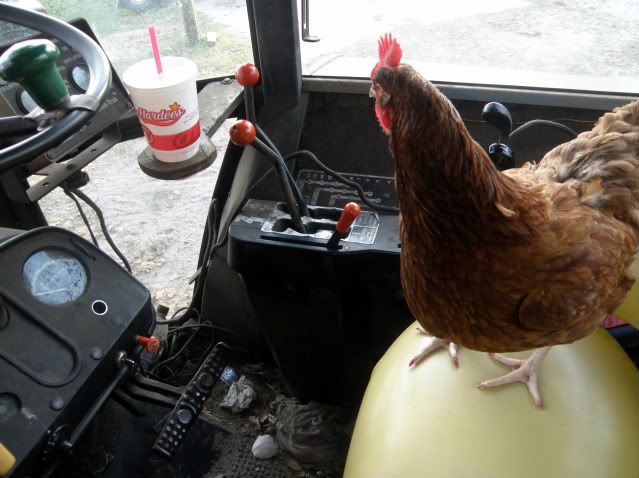 "Hmmm, how do I fire this bad boy up?"
Next question...for all you chicken whisperers....
What am I thinking?
a) Thanksgiving is coming, I'm glad I'm not a turkey
b) Its lonely at the top
c) Hey paparazzi! Which is my best side?