Once upon a time...
I developed a problem severe,
how to solve it didn't seem near.
One of my many little red hens,
decided to not go into the coop at night...
again
!
This is very bad, dangerous in fact,
worse case, it could mean she is someones late night snack!
I read what the chicken whisperers all had to say
"mark her at night so you'll know which one she is the next day."
So after finding her missing from the hen house
once again,
I sat out to find my little red hen.
Her penchant for nesting under the stars,
turned out to be one for sleeping in cars...
So drowsy and helpless, in my garage she slept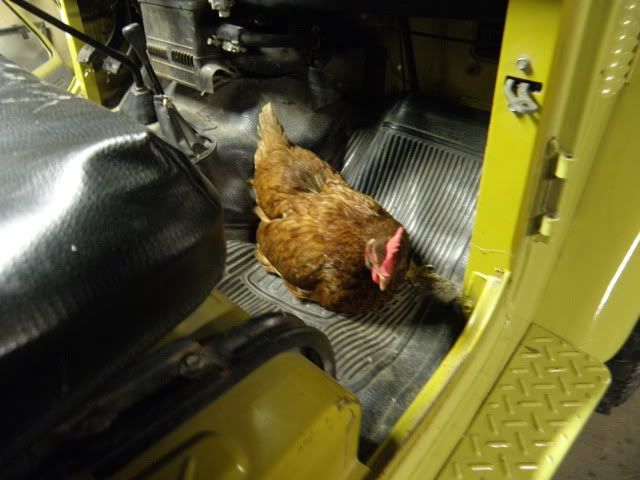 while I with red nail polish
closely crept;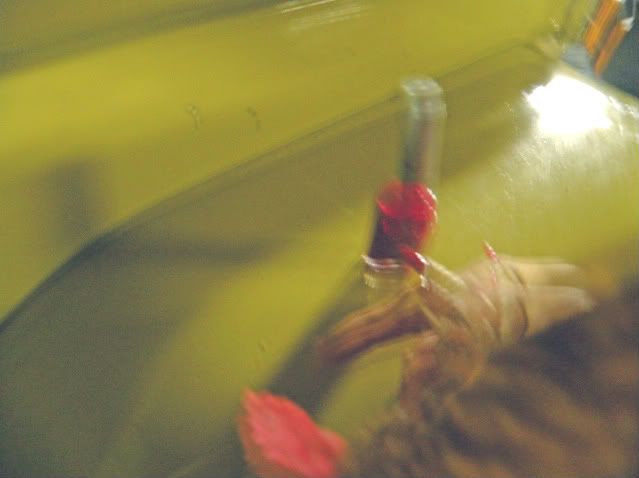 "Mark her" they had said,
so I said "OK!"
She shall be the one with red painted toes in the light of day!"
After painting her nails,
I left her to slumber.
the next day there she was...
little miss paint by number!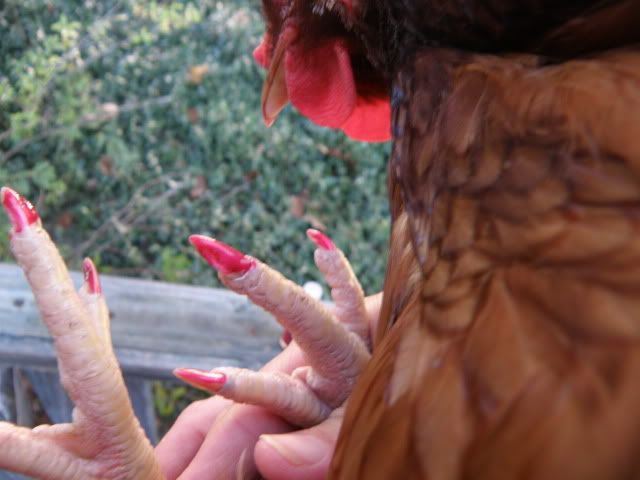 So now I know
WHO
to follow at twilight
exactly
who it is that has trouble finding her way home at night.
And
The Painted Lady
she will be...
Its a lot better than being history.
and they lived happily ever after...