everyone!
What a good week it was for the little people in my life.
First we have a
"Student of the Week"
complete with candy blue lips...
Congratulations Little Miss
"Student of the WEEK"!
Then there was the super great award from the teacher for being the "Apple of My Eye"
and
that
award goes to
drumroll please......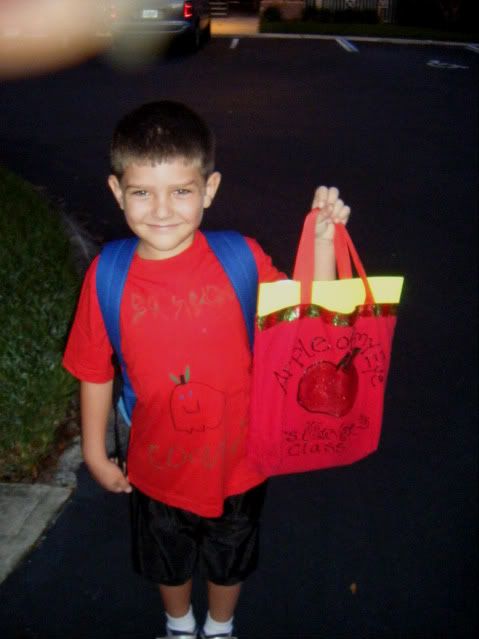 Big Congrats to you!
And last but certainly not least, as a matter of fact this is
H.U.G.E.
Honor Roll!
Thats right folks! Straight A's
So a
BIG
congratulations to 3 of the smartest and nicest people I know!