Once again I had a "neighbor visit and drop off food!
Either I am incredibly fortunate and have really great neighbors
OR
I am desperately ill and no one is telling me!
So here's the scoop;
This beautiful slice of cake showed up at my door...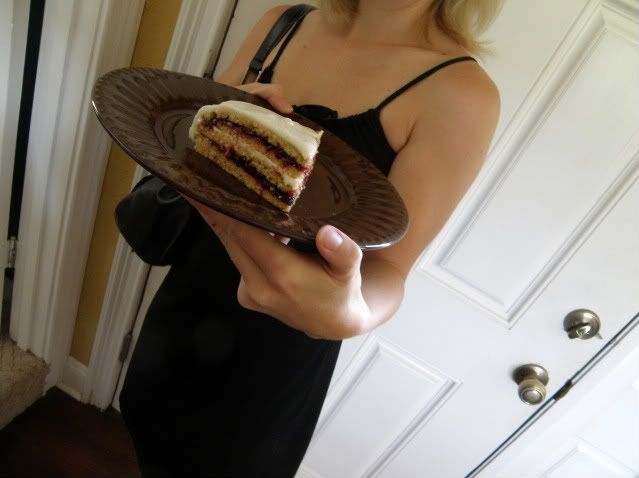 Oh, and the neighbor is beautiful too - but this is ALL about the cake. Focus!
She said she was trying a new recipe.....she said it wasn't quite what she wanted...so she took it "off the road" recipe wise (did I mention she is very brave that way?) and started adding and pretty soon she came up with this:
A honey butter cake she calls it....baked in thin layers till it has a slight crispness. Each layer separated by blackberry jam - barely sweet and tasting mostly of fruity blackberry goodness - homemade from her
own
blackberries no less. And finally iced with a sugary icing that smells of vanilla.
That would be
real
vanilla folks.
As in not artificial flavoring. No cardboard box. No thaw before serving instructions, no artificial food coloring....
just a real cake with real fruit, made be a real girl.