I love the fall.
I love living in a small town.
When those two loves converge I am beside myself.
For just a brief moment I transcend my reality.
I feel as though I live in the Smokies or even further up in the mountains that I love.
Places where fall means color and cooler weather.
I am transported far far away from beaches and sand fleas and mosquitoes and the threat of lightning or thunderstorms or hurricanes.
Never mind sipping fruity drinks on the sandy shores of South Beach.
I am taken to a place where apples are being harvested,
and pumpkins!
For some reason (probably because I don't live there on a daily basis) this excites me beyond reason.
So this weekend in 80 degree weather we celebrated our euphemistically named "Fall Festival".
Never mind that we are so near the equator that we still harvest summer crops OR that it isn't even sweater weather yet.
It is October and in some desperate desire to fit in we claim it!
And we celebrate it.
Delicious sweet potato and pumpkin pies....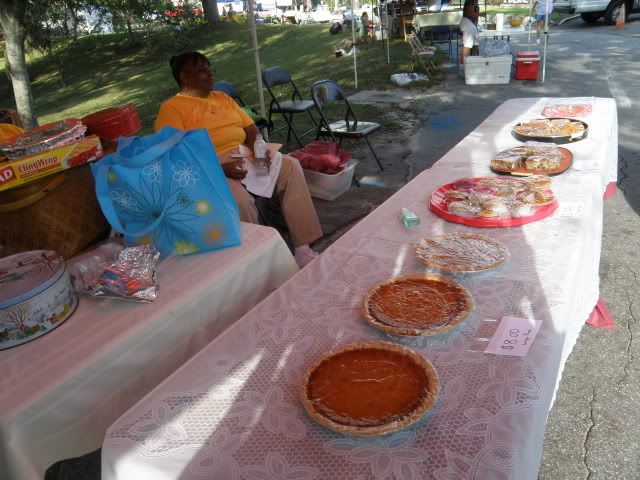 muffins, cupcakes and cookies all made from farm fresh ingredients.
Did I mention the sweet potato pie? Oh yes I did. Simply the best thing you can put in your mouth. So rich and sweet and practically groaning with cream and cinnamon and fresh butter..
these women are taking no prisoners.
For obvious reasons I had to pay homage to this adorable tractor
Cute booth with a variation of "Bobbing For Apples", this one is called "Swinging Donuts" it really drew a crowd. Not as easy as it looks!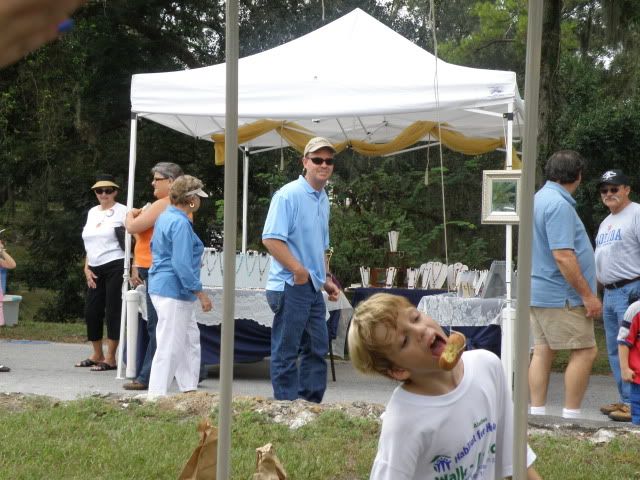 Lines of colorful booths stretch in every direction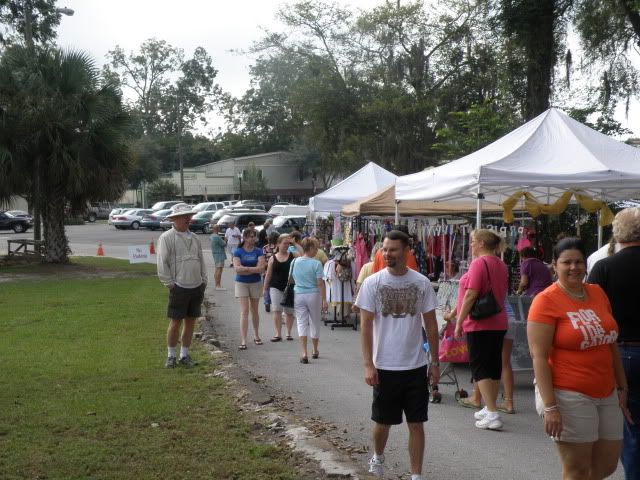 Of course, you the reader have to add in your own imaginary smells of the unbelievably sweet Cotton candy hanging mid air and mingling with the popcorn and pizza.... and most of all the sausage with onions and peppers that permeated everything.
Is there any better smell than "Fair Food"?
If there is, I dont know about it.