After weeks of frantic activity, working as hard as we can to get the peanuts harvested followed by the rest of this seasons hay,
I have finally gotten some time off!
Two days so far!
Yesterday was fun, so I took pictures as I went.
My early morning ritual is to get the eggs when I let the chickies out to roam for the day...
I know youre not supposed to wash the fresh eggs - but I rinse them anyhow; so shoot me!
I was trying to capture the idea of early morning eggs and the window view of a day just begun and stretching out ahead, full of possibility.
I got so intrigued with the eggs floating in the water I kept changing settings and playing around with it
1 2 3 4 all in one glass!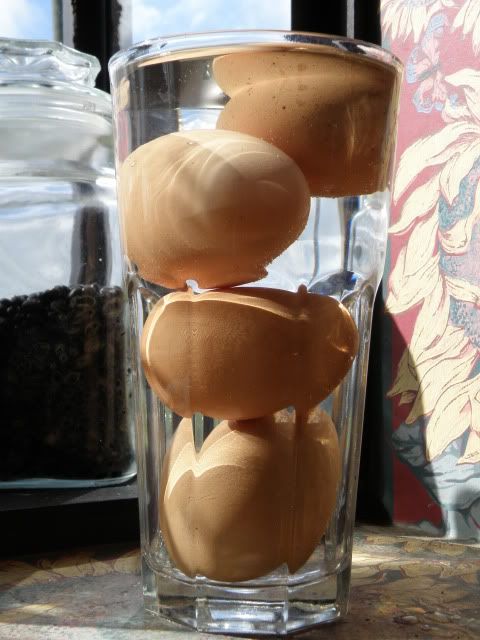 ok, enough with the eggs...time to get dressed for a rare day "off farm".
I am meeting a good friend for lunch.
I love the coffee at this place, really good (as is the food)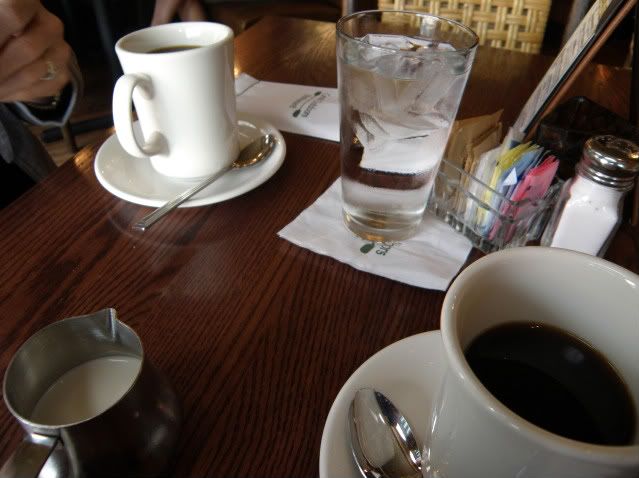 I had the Caeser salad w/ blackened chicken and my friend had the chicken apple salad on croissant w/ homemade potato chips, NICE!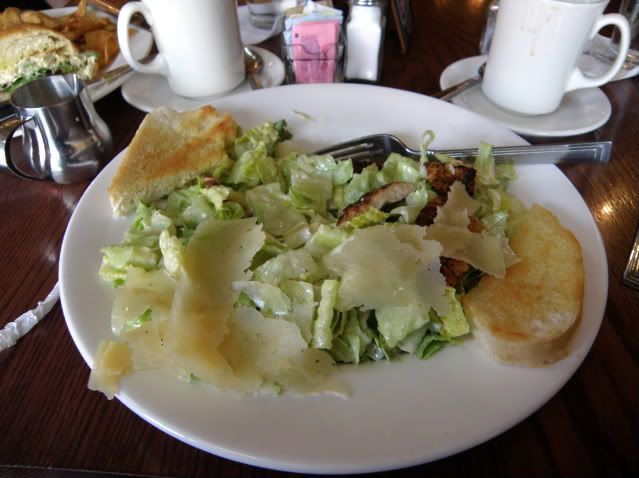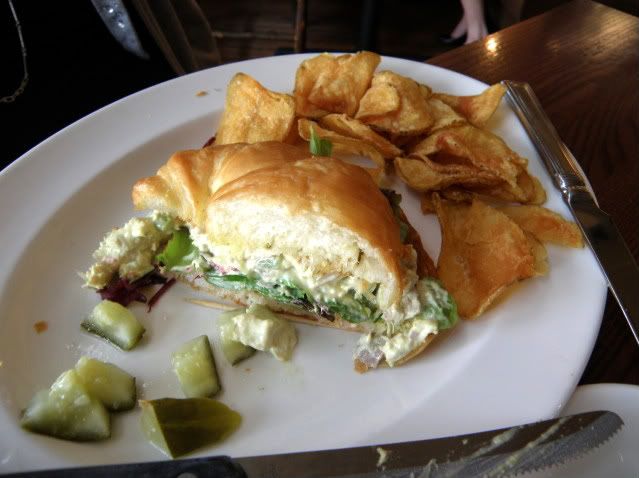 we both came to our senses and passed on dessert.
Check please!
Next it was off to the library to return an overdue book.
It just pays to get right with God, the IRS and your local library, thats what I always say...
I got a couple of audio books because now that it is getting cooler I need to start walking. Tromping thru the hayfields with a good book is going to inspire me.
I also got a book on native plants and herbs as my newest idea is to either kill or cure myself with wild plants, rather than die of anything called "swine" flu - stay tuned for more on how that does/doesnt work out.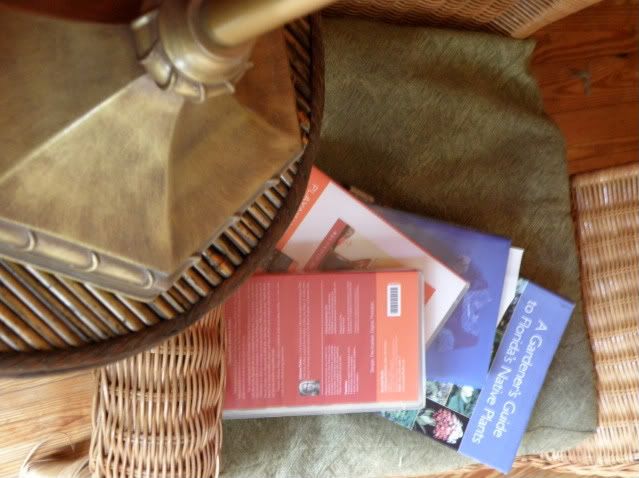 Right after I got home and got changed into comfy clothes it started to rain.
I lit a huge pumpkin pie spice candle and settled down in front of a window, opened so I could listen to the rain splash down.
No one was around - no one came by.
I just read and sipped hot tea and read some more.
I dont know if it is because my day was made up of good food, good company and good books OR because this happens so rarely...
or both,
but I L.O.V.E.D. yesterday!