Living in Florida means we pass through the seasons very quickly. We had our spring in March and April and now we are into our summer. Summer begins the harvest on a Florida farm. We planted oats back in December and they grew all bright and green through the winter. In the spring they began to turn a beautiful golden color. Today we started harvesting. A huge combine mows down the oats and loads them into a waiting trailer.
Here is the oat field just before cutting
This next picture is after the combine has made the first swath or cutting. The threshed oats are loaded into a trailer (that big gray thing in the foreground). It hooks on to a semi which will be along later to hook up.
A few more stops along the way and voila! Now it is a big steaming bowl on your breakfast table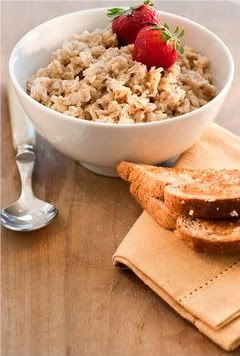 Not feeling quite that wholesome?
then maybe this
or this!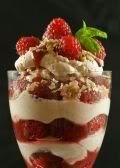 However you like your oats and however they end up being served in your house, now you know where they got their start!