I got a wonderful opportunity to take a trip to the small fishing village known as Cedar Key.
From the moment you cross the bridge leaving the mainland with pelicans lined along the way as though standing guard, you feel your soul ratchet down.
This beauty is the exact contrast to my normal hay meadow cow filled existance.
Simple things like this sign, which you would never see inland amaze me
Farm raised clams? A different
kind
of farming for sure.
Part of a road side stand with lots of local jams and jellies and peppers.
But the real draw is of course,
Little tin roof pavillions and grills leading to a white sand beach
Interesting animals - this is called a Horseshoe crab
Covered in barnacles, going through life together. While I appreciate the symbiotic -ness, it looks a little, well....burdensome doesnt it?
The wharf marks the start of a protected swimming area. The bouys are holding a net in place that stops sharks and other large critters from coming in any closer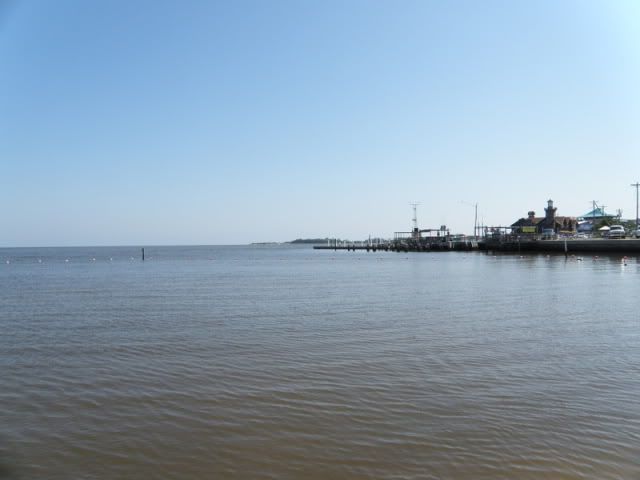 I wondered what happens if there is a hole in the net but I seemed to be the only one concerned so I didnt say anything.
A person can stand with toes sinking in sand and warm gulf waters swirling around the ankles, smell the salt and fish in the air and think that life could not possibly get any better.
"Live in the sunshine, swim the sea, drink the wild air." -
-- Ralph Waldo Emerson